Tongcheng Chaoran Nonwoven Packaging Co., Ltd. participates in Shanghai International Pet Exhibition 2019!
- 2019-12-09-
Our company 's non-woven products are innovative products such as pet habitat litter and pet carrying bags equal to last month 's 20th to 23rd at the Shanghai International Pet Aquarium Supplies Exhibition

Hall 5.1 Booth 5B8-43, welcome new and old customers to come to see samples and order.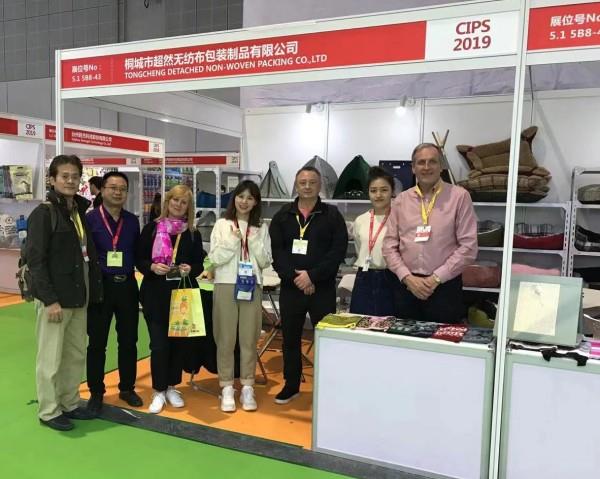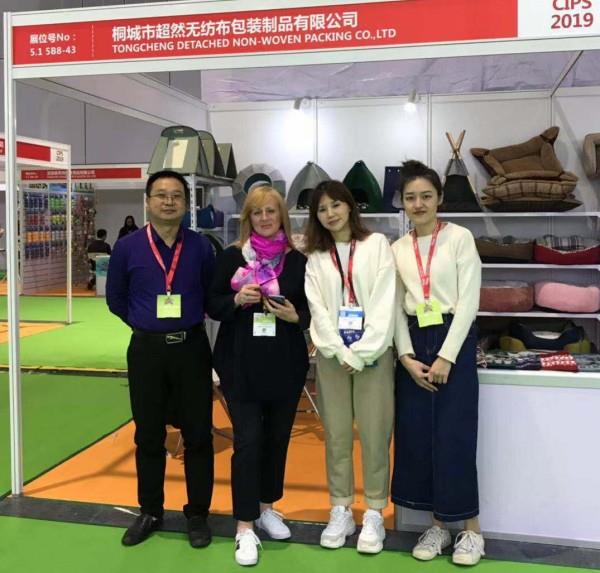 Start 2019.11.20 ~ 2019.11.23
Exhibition Industry: Pet Supplies Period: Once a year

Hosting address: China-Shanghai-Shanghai National Convention and Exhibition Center National E ... Opening hours: 09:00-18:00
Organizer: Shanghai Municipal Government Previous Area: 10,000 square meters Previous Visitors: 12,000 People Exhibits Comprehensive Classification: Pet staple food, pet snacks, etc .; Pet clothing, pet appliances, pet cages, pet toys, pet care products, pet beauty products, Pet training supplies, etc .; aquariums, aeration equipment, heating rods, filters, lighting fixtures, ornamental fish feed, aquarium medicine, aquatic plants, landscaping, sink sand, accessories, etc .;
With the continuous improvement of China's living standards and the shrinking of the family size, raising pets has become a part of the life of more and more urbanites, and pet consumption in China has also formed a scale, showing great potential at the same time. In 2017, the scale of China's pet industry reached 134 billion yuan, and the market size is expected to reach 188.5 billion yuan by 2020, with an average growth rate of 30.9%. According to relevant data, in 2017, there were approximately 59.12 million pet-raising families in China, an increase of 2% over 2016. The number of pets and dogs in China has reached 87.46 million, and the total annual per capita consumption of pet owners has reached 6436 yuan. The average annual cost of raising dogs and cats is 1,689 yuan, and the cost of purchasing pet products is 3384 yuan higher than the cost of purchasing services. China 's huge consumer market and growing huge demand have caused competition among international giants. They have stepped up investment and publicity in the Chinese market, making China a must-have geomantic treasure in the global pet market. Therefore, the 2019 Shanghai International Pet Products Exhibition also came along with the development of the Chinese pet industry and the huge market demand. The 2019 Shanghai Pet Products Exhibition is scheduled to be held at the Shanghai Everbright Convention and Exhibition Center on November 22-24, 2019. The total area is estimated to be 400 million square meters. The exhibits include pet food, pet medical, pet clothing, pet cages, pet grooming, pet supplies, pet foster care, pet agencies, pet platforms, industry organizations, pet media and pet related industries. The exhibition will make full use of Shanghai's special international status to face the world and serve the country's window, and make every effort to build a global pet industry that must not miss a procurement event. 2019 Shanghai Pet Zhang is the first choice platform for brand promotion, relationship network establishment, channel development, new product release, and owner interaction in one, as a Chinese-made brand to explore domestic and overseas distribution channels, or an international brand seeking to enter the Chinese market.