Product use of aluminum foil insulation lunch bag
- 2019-11-28-
Product use of aluminum foil insulation lunch bag :
1. Cold storage is generally called ice pack. It can be used as a mobile refrigerator for the preservation of iced drinks, fruits, breast milk / tea / seafood and other foods.
2. Heat preservation is generally used for food insulation, lunch, restaurant delivery and so on.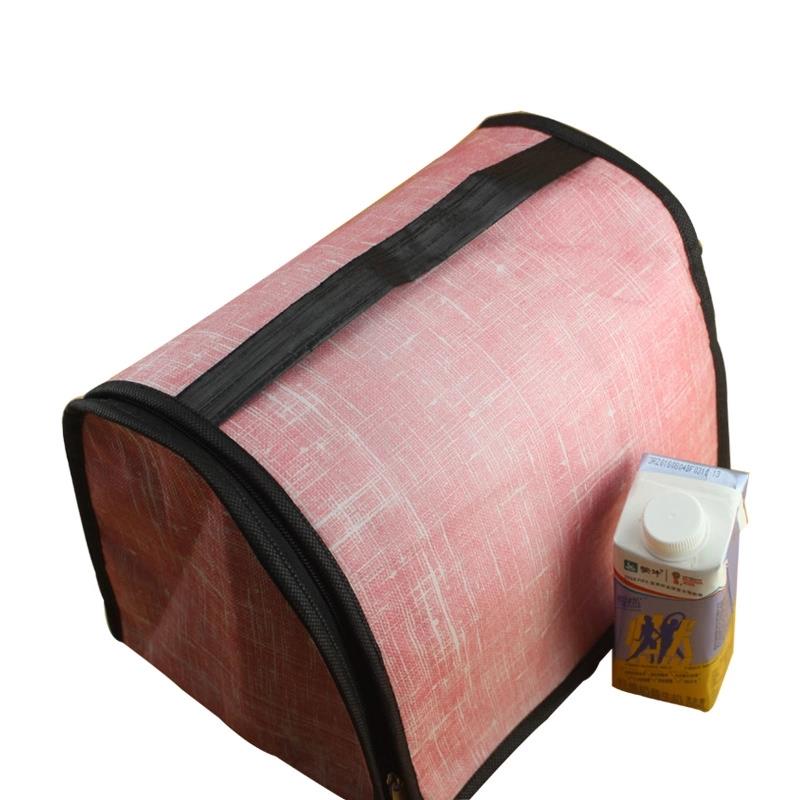 [Product Category] Lunch bags, outdoor leisure products, mining insulation bags, takeaway insulation bags, picnic insulation bags, travel insulation bags, etc.
[Features]
Fabric: Oxford cloth or nylon cloth, strong and abrasion resistant; equipped with waterproof rubber bottom, non-slip pads on the bottom.
Construction: The bento ice pack is an improved mini version of the ice pack. Compared with the traditional ice pack, it has a smaller capacity and is usually equipped with a fresh-keeping box. Independent insulated food bin, equipped with anti-pressure system, food storage is not squeezed.
Inside: The inside of the food warehouse is made of aluminum foil, which is insulated by PE cotton and has both heat and cold insulation functions. Environmental protection and safety, can be in direct contact with food.
Function: It adopts hot-melt seamless bonding technology, which keeps heat for a long time.
[Use]
Portable, lightweight and stylish design, food can be kept warm and fresh for a long time, easy to use, suitable for outdoor picnics and daily life (for example: can be used for children to bring lunch to school. You can enjoy fresh food at any time, and ensure health.)
【Tips】:
1. Used for keeping cold: With more than 2 technological ices, the refrigerating time can be extended to 10-16 hours (Note: the food must be refrigerated first, the keeping time depends on the surrounding temperature and the method of use)
2. Used for heat preservation: The heat preservation time is generally 2-5 hours (depending on the surrounding temperature, it is recommended to use a stainless steel container and wrapped with a cloth to extend the heat preservation time), but when storing high-temperature items, be sure to use a cloth to Avoid scalding hot items. Also suitable for winter insulation.