Ultrasonic non-woven bag appeared at East China Import and Export Fair 2019
- 2019-11-30-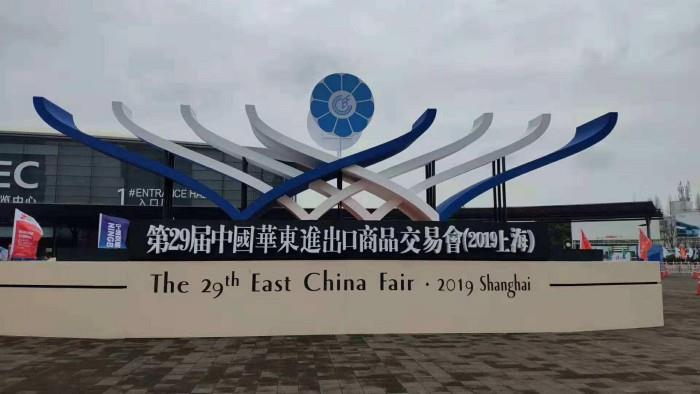 When: March 1 to 4, 2019
Address: Shanghai New International Expo Centre
Supernatural Packaging appeared at the 2019 East China Import and Export Fair. The company 's new products, such as ultrasonic non-woven bags and drawstring bags, are focusing on introducing high-quality European and American buyers. This year 's China Fair has increased the promotion of overseas markets, especially the Focus on quality European and American buyers.
In the waves, China's industrial structure is continuously moving from the original low-end to the high-end. From the perspective of trade export structure, China's export share of mid-to-high-end industrial products is continuously increasing, and the export trend to the European and American markets is rising.

Based on the current situation of foreign trade exports and the actual composition of exhibiting companies, the China Fair will increase its expansion of European and American markets. For the first time, this year's China Import and Export Fair invited the principals of the European and American Chamber of Commerce and high-quality European and American merchants to organize a group to attend the exhibition. At the same time, in the promotion work of overseas audiences, they have stepped up their efforts to attract European and American buyers and opened up new channels. Through global professional exhibition promotion platforms such as Expo Promoter, overseas search engines such as Google and Facebook and social media , Carry out organic combination promotion, promote and promote the China Fair to the main local merchants. Through this series of extensive promotion and targeted invitations, the influence of the China Fair in the European and American markets has been expanded.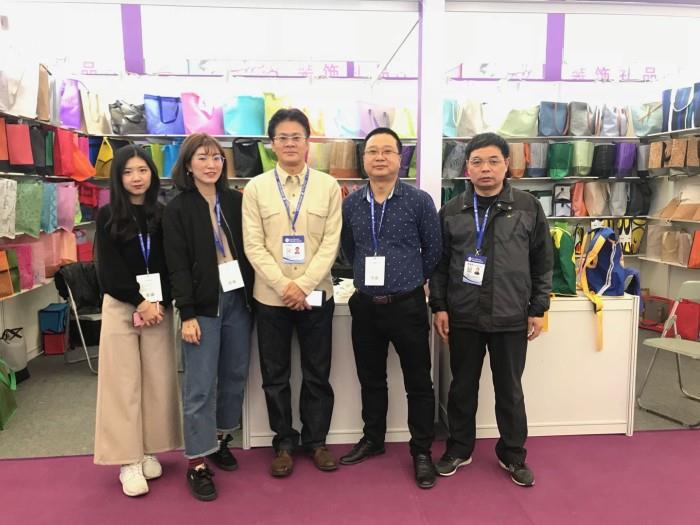 The second right from the picture above is Wu Lifei, a transcendent company
◆ Apparel exhibition area-all kinds of garments, underwear, apparel fabrics, fashionable women's clothing, brand men's tops, fashion accessories, ready-made accessories, etc.

◆ Home textile exhibition area-including bedding, room textiles, bathroom textiles, kitchen and textiles, other textiles, textile raw materials, flannel yarns, drawn fabrics, etc.

◆ Indoor and outdoor home decoration gift exhibition area: Contains all kinds of gifts, holiday supplies, Christmas gifts, crafts, decorations, oil paintings, knitwear, willow, rattan, iron products, gardening supplies, pet supplies, etc.

◆ Leather products exhibition area-including all kinds of luggage, leather goods, belts, wallets, handbags, men's shoes, women's shoes, sports shoes, casual shoes, fur clothing, fur clothing, leather clothing, leather accessories, zipper, bags, hats , Fur bedding, fur home furnishings, fur rugs, cushion car accessories and leather, synthetic leather, artificial leather, etc.

◆ Daily Consumer Goods Exhibition Area (3 special areas):

1 Special zone for household goods-including daily use (cleaning supplies, bath utensils, nursing appliances, general household items), furniture, ceramics, utensils and tableware, all kinds of luggage, all kinds of lamps and lanterns, watches and glasses, etc.

2 Consumer electronics zone-contains all kinds of home appliances, small appliances, electronics and information products (audiovisual products, computer products and accessories, computer software, network equipment, communications products, business automation equipment, electronic security equipment, electronic and electrical products) Wait;

3Other Consumer Goods Zone-Contains all kinds of sporting goods, leisure goods, office stationery supplies, toys and toy spare parts.

With the huge scale platform of this East China Import and Export Fair, Chaoran Packaging exchanged cordially with domestic and overseas merchants who came to visit and purchase, and recommended to them the main business products and special service items of Chaoran Packaging.